DE·lir·i·ous – wildly excited, especially with joy or enthusiasm.
3D·lir·i·ous – wildly excited about 3D scanning, 3D design, and 3D printing!

3DLirious is a 3D Scanning/3D Designing/3D Printing Studio in the heart of the Dallas / Fort Worth Metroplex in Texas, USA – in the center of Arlington just blocks away from AT&T Stadium, Globe Life Park, and Downtown Arlington.
We combine art and engineering, using cutting edge technologies and much more ancient ones to form deLIRIOUSly wonderful and unique creations! Every job is custom, so you may not see an example of what you need on our site. We take on all kinds of interesting custom jobs! Feel free to contact us by text, email, or phone and talk to us about what you have in mind. We'll see what we can do to help!
---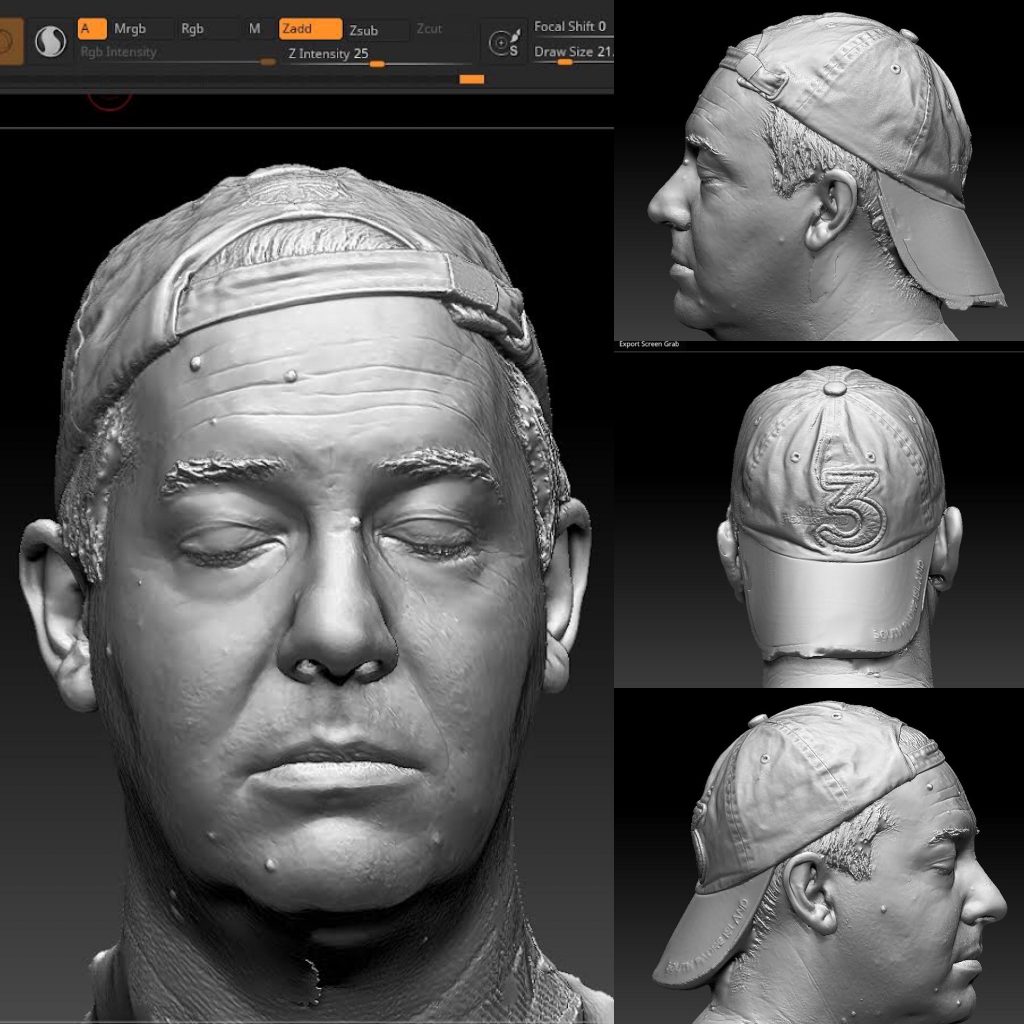 3D scanning creates a digital 3D model from a physical object. We can scan a variety of subjects, including people and objects both large and small. We use a variety of technologies depending on the project, including photogrammetry and structured light.
---
3D Design
A digital 3D model can also be created from scratch, or from using a 3D scan as a base. From CAD, to digital sculpting, to reverse engineering, we can help bring your idea to life!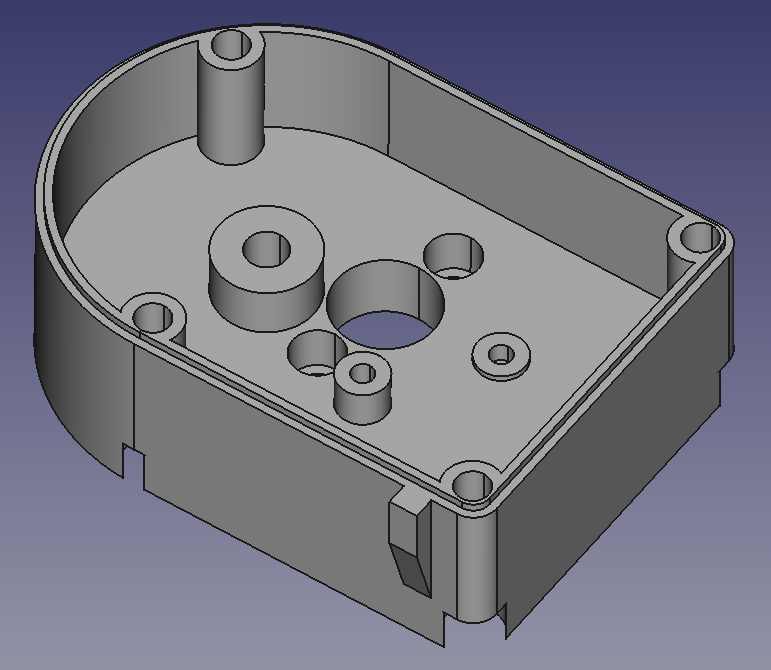 ---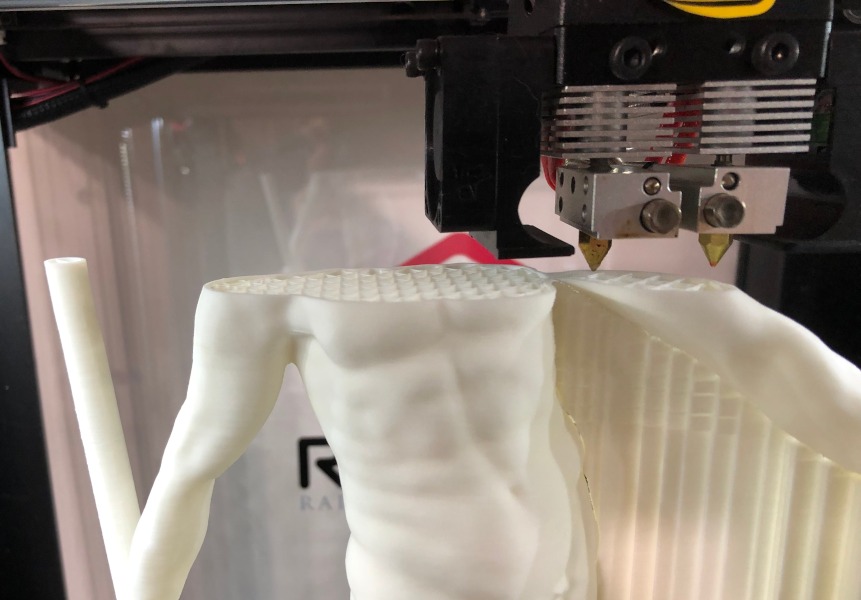 A digital 3D model is required to create a 3D printed part. In addition to printing 3D models that we create in-house, we can also 3D print customer-provided models, or models found on the internet (subject to copyright and licensing restrictions, of course). We currently print with the plastic FFF and full color gypsum binder jetting processes in-house, and we work with other 3rd party 3D printers to print in an even wider range of processes and materials.
---
Artists, Museums and Foundries
We offer several services directly supporting artists, museums and foundries, including 3D scanning for enlargement or reduction, cultural preservation, 3D printed foundry patterns, and more.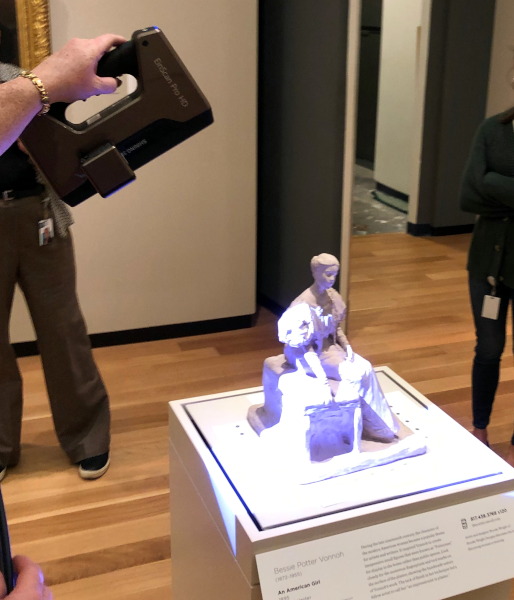 ---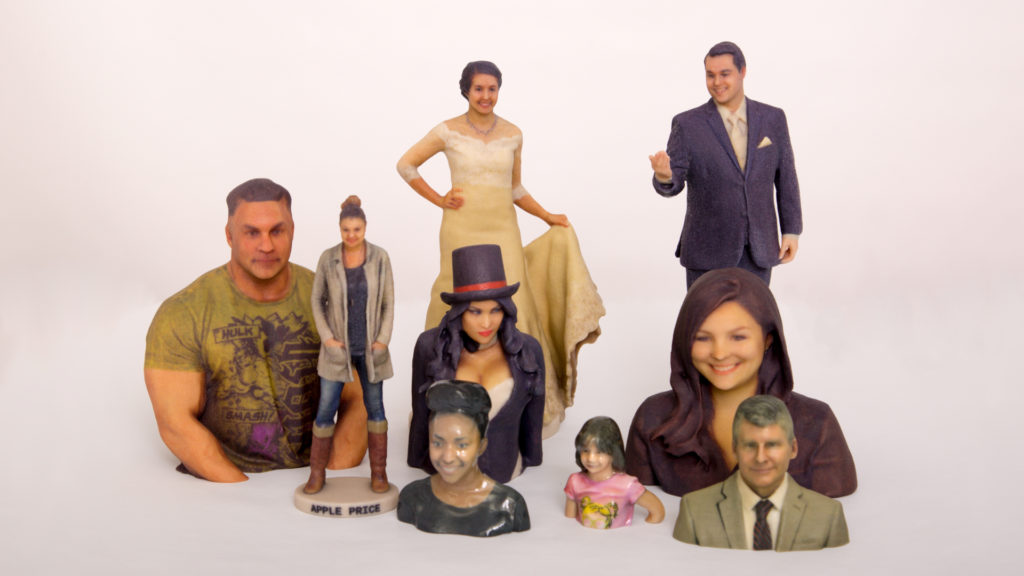 We offer custom products based on your 3D portrait scans, such as full length figures, busts, bobbleheads, masks, and more.
---
Contact us
To book an appointment for a scan and consultation, or if you have any questions or comments, please contact us by phone, text or email (see the bottom of the page for contact details), or using the form below.